New Technology
We've been continually developing the Advantage Holidays offering since our launch in 2016 and our members have been the impetus behind the progress we've seen to date.
As we've engaged with our members over the past 12 months, we've defined a new plan to roll-out more exciting products and to do so, we've built brand new and intuitive technology to support this...

New & Improved booking platform:
To support our bold and ambitious product plans for Advantage Holidays & Cruise we've been developing our technology to ensure we are at the cutting edge of online booking capability.
We've worked to understand our members requirements and set-off on a journey to secure more robust and stable technology. This will take place in phases as we continue to deliver new developments...
What's new in phase 1:
Fresh and sleek look and feel
Advantage recommends
USA city destinations
Greater scheduled airline content
Book attraction tickets online
New & intuitive booking journeys
Live chat with our call centre agents
The same great pricing on shorthaul holidays
Phase 2:
Regional offers online with 3 clicks to basket
Online bookable fly-cruise & stay
Improved map functionality
New online quoting functionality
New suppliers

Brand New USA Destinations:
Introducing New York, Las Vegas, Orlando, Boston & Chicago
Deposit of £150 per person
Over 20,000 accommodation options to choose from
Full range of attraction, experience and park tickets
Flexible durations, tailored to suit your customers' requirements

Advantage Recommends:
Advantage Recommends is the new tool within our bookable website, which highlights our core product range of hotels.
Each hotel has been hand-selected to become part of the range, this was based on varying criteria including top booked properties by you, our members.
The range currently covers 800 properties in 16 countries, covering 100 resorts and city destinations.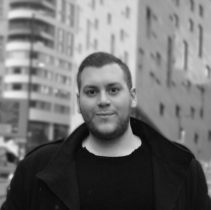 Lee Ainsworth
Head of Advantage Holidays
"With an ever-changing landscape of tour operators, we consistently help our members remain fiercely independent, competitive and relevant to their customers"