Chimu Adventures partners with Advantage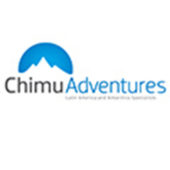 The Latin America and Antarctica Specialists has entered into an agreement with The Advantage Travel Partnership.
Simon Evans, UK manager at Chimu Adventures said: "With Chimu Adventures unique operations in Latin America, Advantage members will benefit from the expertise of Chimu staff on the ground as well as having access to the full range of our charters and the best value Antarctic cruises in the UK market.
The agreement runs from 01 August, on an exclusive basis for the first year. Advantage members will now have full access to the benefits and products available to them from the London based tour operator.
John Sullivan, head of commercial at Advantage commented: "We are very pleased to have developed a commercial agreement with Chimu Adventures. This partnership will offer members access and key benefits to Chimu Adventures, enabling them to have more opportunities when selling journeys to Latin America for their clients."
Chimu Adventures takes great pleasure in personalising journeys to Latin America and Antarctica for travellers from all over the world, aiming to provide the unique experiences its clients desire.